Detaljer

Kategori: English

English
Four brilliant organists from nordic countries will give concerts.
Kristian Krogsøe, Denmark
Kristian Krogsøe (born 1982) was employed at the age of 24 as a cathedral organist in Aarhus, where he is still active. In addition, he teaches in soloist organ at the Danish Conservatory of Music and the South Danish Music Conservatory. He is educated by Prof. Ulrik Spang-Hanssen at the Danish Conservatory of Music and at the soloist class at the Universität der Künste in Berlin for professors Leo van Doeselaar and Erwin Wiersinga.
Since his debute in Berliner Dom, Kristian Krogsøe has performed with a wide repertoire in Denmark as well as abroad. Among his critically acclaimed CD productions is one with Duruflés complete works and the latest, from 2016, German romantic music inspired by J. S. Bach - "A Tribute to J S Bach".
Lára Bryndís Eggertsdóttir, Iceland
Lára Bryndís Eggertsdóttir began her piano studies at a very young age, and at the age of 14, she began playing in services at Langholtskirkja, a parish church in Reykjavík. In 2002, she completed her soloist diploma from the National Church School of Music under the guidance of Hörður Áskelsson.
Lára Bryndís Eggertsdóttir has recently moved back to Iceland after living in Denmark for 10 years where she pursued further studies (Cand. Mus.) at the Aarhus Royal Academy of Music with Prof. Ulrik Spang-Hanssen as principal organ teacher. The past 5 years she held the position of organist at Sønderbro Church in Horsens and has also been the principal harpsichordist of the professional baroque ensemble BaroqueAros in Aarhus.
Piret Aidulo, Estonia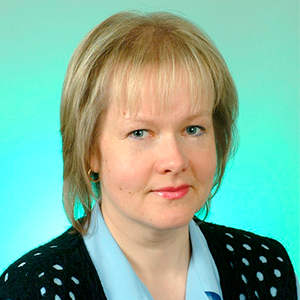 Piret Aidulo has studied choir conducting, pedagogy and has taken a Master's degree as an organist at Estonian Academy of Music and Theater. She works both as a concert organist and as a chamber musician. She often performs with the Estonian National Symphony Orchestra and has been a guest organist at the Latvian Symphony Orchestra, the St. Petersburg Philharmonic Orchestra and the Lucerne Festival Orchestra.
Piret has been a recurring soloist in the organ festivals in Tallinn, Pärnu and Yalta, as well as at the Visby organ week. Piret also participates in many CD recordings. In recent years, some of her exciting projects have been annual concerts in Moscow with the Early Music Ensemble 'Da camera e da chiesa', concerts in Istanbul, Athens, Malta and Finland. Since 1989, she is an organist at the Charles' Church in Tallinn, with Estonia's largest organ (Walcker/1923). She is also active as a choir conductor.
Anders Eidsten Dahl, Norway
Anders Eidsten Dahl (born 1976) is educated at the Norwegian Academy of Music with Terje Winge as a teacher. After studying for Kåre Nordstoga, he obtained a diploma in soloist organ in 2001. Then followed two years of studies for Hans Fagius in the soloist class at the Royal Danish Academy of Music in Copenhagen that completed in 2003 with debut concerts in Copenhagen and Oslo.
Anders Eidsten Dahl is sought after as organ soloist, chamber musician and cembalist, and has held organ concerts at festivals in Germany, Russia, Slovakia, Poland, Italy and Austria in addition to the Nordic countries. Dahls repertoire extends from the Baroque until our own time, with emphasis on J.S. Bach and music from the romantic organ tradition.
Photo: Elin Eike Worren