Details

Category: Main Page

Main Page
Ten brilliant organists from seven different countries will give concerts.
 Thomas Ospital, France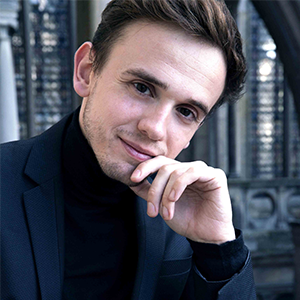 Titulaire of the grand organ at Saint-Eustache Church in Paris, Organist in Residence at Maison de la Radio (Radio France Concert Hall) and recently appointed Harmony Professor at the Paris Conservatoire (CNSMDP). Thomas Ospital is a young artist who has quickly earned a place amongst the world's finest concert organists. 
Richard Hills, England
Richard Hills is among the world's leading exponents of the theatre organ who, bestriding both idioms, is no less highly regarded as a virtuoso on the traditional instrument. A former organ scholar of Exeter College, Oxford, and a church musician who has served with distinction at appointments including Portsmouth Cathedral and Westminster Abbey, he was named 'Organist of the Year' by the American Theatre Organ Society in 2010. As a recitalist and lecturer he was numerous live appearances, radio and television broadcasts and recordings to his credit and, in demonstration of his mastery of the two genres, he gave the first Light Organ Prom at the organ of the Royal Albert Hall, as part of the 2013 season of the BBC Proms Concerts.
Giovanna Fornari, Italy
Giovanna Fornari collaborates actively with several record companies as a harpsichordist and organist, both as a soloist and as a basso-continuo and chamber-music performer. She is the official organist of the monumental Tamburini 1928 organ of the Abbatial Church of San Giovanni Evangelista in Parma. She is professor of harpsichord at the "A. Peri" Musical Institute of Reggio Emilia.
 Ryan Kennedy, USA 
Ryan was an aspiring physicist and accomplished pianist when he first heard the organ at age 15, and was fascinated by the prospect of playing all his favorite music on a new and fascinating instrument. Two years and a lot of practicing later, he applied to Juilliard and was accepted as an organ major. Since then, he's become an increasingly busy concert organist. Ryan has also become notorious for his programming—while his repertoire is, at its core, traditional, some very unusual selections find their way onto programs. He has recently attained a Master's degree from The Juilliard School, studying with Paul Jacobs, and is now at the doctoral program at Yale School of Music, where he studies with Tom Murray. 
Tomas Willstedt, Sweden
Tomas Willstedt, organist at the Cathedral of Lund between 1976 and 2016, has long been active as an educator and artist in Sweden as well as abroad. He has played more than 1000 concerts at Lund Cathedral. In 1992 he won the International Organ Improvisation Competition in Haarlem, Holland. In the wake of this prize invitations followed from all over the world. Willstedt is also active as a composer with the intention to put aside the established aesthetic and academic stereotypes. Furthermore he has written a textbook on improvisation.  
Péter Kováts, Hungary 
Péter Kováts is the titular organist at the Esztergom Cathedral, Hungary.
Dominik Susteck, Germany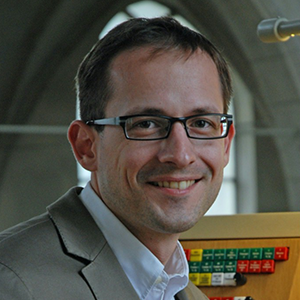 Dominik Susteck (born in Bochum, Germany in 1977). Since 2007, he has been the successor to Peter Bares as composer and organist at St. Peter's Art Station in Cologne, where his improvisation concerts have attracted particular notice. As a composer and organist, he has been awarded a number of prizes (among them the first prize in the Aeolian Trio Composition Competition in 2004, the Klaus Martin Ziegler Prize in 2008 in Kassel, and the first prize in composition in the "organ plus" competition at the music Hochschule in Mainz in 2010, 2012 price contemporary sacred music Schwäbisch Gmünd, german record critics' award, 2013 german music competition in composition.) 
Jean-Pierre Leguay, France
After serving as titular organist at Notre-Dame-des-Champs in Paris from 1961 to 1984, Jean-Pierre Leguay was appointed titular organist at Notre-Dame de Paris in 1985. In 2015 he became titular organist emeritus of the cathedral. Internationally recognized as a concert organist, composer and improviser - not only at the organ, but also as a pianist and in ensemble - Jean-Pierre Leguay pursues a triple career throughout Europe, Canada, the United States, and Asia. He is frequently invited to appear by radio networks, academies, universities and conservatories in France and overseas. 
Wolfgang Zerer, Germany
Wolfgang Zerer, born 1961 in Passau, received his first organ lessons from cathedral organist Walther Schuster. He studied in Vienna, organ with Michael Radulescu, harpsichord with Gordon Murray, conducting with Karl Österreicher and church music. Further studies led him to Amsterdam where he studied harpsichord for Ton Koopman and organ for Ludger Lohmann in Stuttgart. He has won prizes at various organ competitions, e.g. in Bruges and Innsbruck. After teaching assignments in Stuttgart and Vienna he was appointed professor for organ at the Hochschule für Musik und Theater Hamburg in 1989.
David Higgs, USA
One of America's leading concert organists, David Higgs is also Chair of the Organ Department at the Eastman School of Music. He performs extensively throughout the United States and abroad, and has inaugurated many important new instruments including St. Stephan's Cathedral, Vienna; the Meyerson Symphony Center, Dallas; St. Albans Cathedral, England; St. Canice's Cathedral, Kilkenny, Ireland; and the Church of St. Ignatius Loyola in New York City. For over twenty years he performed annual holiday organ concerts at Davies Symphony Hall in San Francisco and at Walt Disney Concert Hall in Los Angeles. His performances with numerous ensembles have included the San Francisco Symphony, the Chamber Music Society of Lincoln Center, the Orpheus Ensemble, Chanticleer, and the Empire Brass.