Detaljer

Kategori: English

English
Nine brilliant organists from eight different countries will give concerts.
Kalevi Kiviniemi, Finland 
Concert organist Kalevi Kiviniemi is one of the most significant musicians of our time. He has given recitals all over the world and made over 160 recordings. Kiviniemi was the artistic director of The Lahti Organ Festival for eleven years. (Photo: Jani Mahkonen)
Simon Gledhill, England
Simon Gledhill is the recipient of the International American Theatre Organ Society's prestigious Organist of the Year Award. This is the latest in a long line of musical awards, many of which he earned before the age of twenty. With many recordings to his credit, he has performed at all the major theatre organ venues in Britain, as well as touring in Germany, Holland, Australia and across the USA.
Isabelle Demers, Canada
With her playing described as having "bracing virtuosity" (Chicago Classical Review) and being "fearless and extraordinary" (Amarillo-Globe News), organist Isabelle Demers has enraptured critics, presenters, and audience members around the globe with her spell-binding performances. A native of Québec and a graduate of the Juilliard School, Ms. Demers is Organ Professor and Head of the Organ Program at Baylor University in Texas. 
Thierry Escaich, France
Composer, organist and improviser Thierry Escaich is a unique figure in contemporary music and one of the most important French composers of his generation. The three elements of Escaich's artistry are inseparable, allowing him to express himself as a performer, creator and collaborator in a wide range of settings. (Photo: Guy Vivien)
Bjørn Andor Drage, Norway
Bjørn Andor Drage studied at Norges Musikkhøgskole in Oslo. As a concert organist he has been touring across Europe and he is a highly respected composer and conductor. He is one of the leading teachers in Norway and a professor at the Universities in Tromsø (organ) and in Bodø (composition).
Andrés Cea Galán, Spain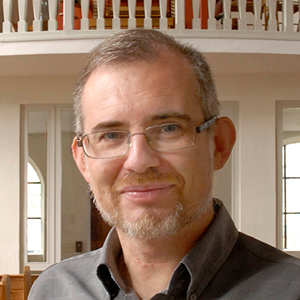 Andrés Cea Galán is specialized in early keyboard music and a leading organist from the Iberian Peninsula. He is equally interested in musicological research, as in history, technology and aesthetics of the organ in Spain. His articles and books on these subjects are considered valuable contributions to the knowledge of Hispanic organ culture. He is teaching at Conservatorio Superior de Música de Seville (Spain) and is also the director of the Andalusian Organ Academy.
Martin Sander, Germany
Martin Sander is professor of organ at the Hochschule für Musik (University of Music) in Detmold (Germany) and at the Hochschule für Musik Basel (Switzerland). He was the winner of several major competitions, such as the International competition of the ARD in Munich, the International J.S. Bach Competition in Leipzig, and the organ competition of the Prague Spring Festival. His recitals have taken him nearly all over the world as the guest of numerous musical festivals and of many important cathedrals and halls.
Jane Parker-Smith, England
Described as "the Martha Argerich of the organ" (Paul Driver, The Sunday Times), Jane Parker-Smith is internationally recognised by the critics and public alike for her musicianship, virtuosity, entertaining programmes and electrifying performances. An innate interpretative ability, prodigious technique and flair for tonal colour are the hallmarks that make Jane Parker-Smith one of the most sought-after organists in the world. (Photo: Hanya Chlala)
Nathan Laube, USA
A star among young classical musicians, concert organist Nathan Laube has quickly earned a place among the organ world's elite performers. In addition to his busy performing schedule, Mr. Laube serves as Assistant Professor of Organ at The Eastman School of Music in Rochester, New York where he teaches with the distinguished professors David Higgs and Edoardo Bellotti.